Are you ready to experience a whole new wave of music?  The highly anticipated rebrand and relaunch of Davido Music Worldwide (DMW) is finally here after a long wait. As the first home to the globally renowned superstar, Davido, DMW has been a trailblazer since its establishment in 2016. They have consistently delivered hits after hits and managed extremely successful operations.
The first wave of talents to be signed at DMW – Mayorkun, Peruzzi and Dremo are all certified superstars today. There is no doubt that they found their big break at the label. Even more, they are doing extremely well for themselves as independent establishments in the music industry today. The label has now grown into an assembly of talented firecrackers. Furthermore, it has birthed signature numbers like Aza, Mind and Aje who dominated the music charts and rocked continental airwaves. It is no wonder that they bagged the award for the best record label in consecutive years.
Now, with a fresh new perspective and a bolder outlook, DMW is all set to introduce its second constitution, DMW 2.0.
This revamped label promises to be bigger, better and more ferocious than ever before. The first unveiling of DMW 2.0 is the label's brand-new identity emblem. Gone is the previous caricature of a young Davido spotting a king's crown. it has now been replaced with a more powerful and daring visual enhancement that reflects the label's newfound attitude. But that's not all! DMW 2.0 is excited to announce the addition of two brand-new acts to its already impressive roster. Meet Morravey, a young Port Harcourt-bred singer/songwriter with a unique flair for blending Afro sounds using her quintessential vocals. And Logos Olori, a sensational Afrobeats vibe machine drawing musical inspiration from his Southwestern roots.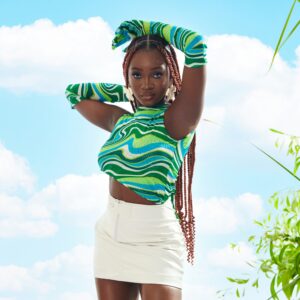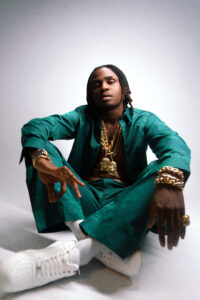 Accordingly, these two talented artists are the industry's latest revelations and are set to take the music scene by storm. More interesting folks is the fact that Morravey and Logos will be making their label debut on none other than Davido's upcoming album, "TIMELESS," set to release on March 31st, 2023. They will be joining an impressive list of ace musicians from around the world who are featured on the highly anticipated project. It's an exciting time to be a fan of DMW, and we can't wait to see what this new era brings.
So, get ready to experience the next level of music with DMW 2.0 and its incredible lineup of artists. Stay tuned for more updates and get ready to be blown away by the industry's latest revelations.