Friendships are an essential part of everybody's life, even no matter how introverted a person might be, that person still has people he or she would call friends. Friendship can go a long way in shaping our lives, behaviors and even help us when we need to make life-changing decisions. That is why when selecting friends, we should be as careful as possible as those friendships can either make or break us. Even after picking certain people as friends, it's still important to take a step back from time to time and re-evaluate the quality of that friendship. Perhaps, a simple meet-up with your friends always leaves you exhausted and on the edge? You need to reconsider if you really want to continue in that friendship. Toxic friends are the friends you would want to avoid at all costs; they have nothing advantageous to offer and are just feeding off other people in the friendship. Here are five traits of toxic friends.
IT IS ALWAYS ABOUT THEM AND NEVER ABOUT OTHER PEOPLE
If you find yourself always entertaining their problems without any opportunity to talk about yours, like maybe on a friendly call, they tell one-too-many stories of what they are going through without giving you the slightest chance to speak. That is a  toxic friend. Those kinds of people are selfish and very shallow people and would do anything to continue hogging the spotlight and being the center of attention all the time.
THEY TRY TO CHANGE YOU
Perhaps you might be finding it hard to keep up with their 'standard' in the friendship, always doing things you don't normally do as a person for them, breaking rules and sidelining your principles just for the sake of that friendship then that friend is definitely toxic. So, once you find that you are not enough for them it's definitely time to rethink the importance of that friendship.
THEY MAKE IT LOOK LIKE THEY ARE DOING YOU A FAVOUR BY BEING YOUR FRIENDS.
If the person you call your friend threatens you with breaking up the friendship as a means to making you do their bidding, then that friendship is definitely toxic. Those friends would try to constantly remind you of how important they are to you while completely ignoring your own importance. People who do this are definitely not good friends.
THEY ENCOURAGE YOUR NEGATIVE TRAITS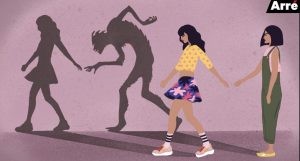 Evil communication definitely corrupts good manners. If you have found yourself doing things you normally would not do as a person more often because of your so-called friends, then it's time to step back. If it even goes as far as them encouraging habits you are trying so hard to stop; it can be as subtle as gossiping or having one to many drinks on girls night out. Beware, because that is not an association that is too good for you.
THEY USE YOUR INSECURITIES AS A WEAPON
If you have found that after every little disagreement, your insecurities becomes the tool for shutting you up or getting you to apologize for offenses that are not your fault, then you really need to take a step back from those people. Toxic friends take your insecurities and use them as leverage over you to make you go their bidding or shut you up when they want to.
Assess those friendships you are in today, do these people display any of these traits? If they do, then perhaps continuing in that friendship is not in your best interest. As you subject your friendships to the toxicity test, please note that everyone, including you, have faults and flaws that usually border on being toxic. Having a toxic trait doesn't necessarily mean a person is all-together toxic. The alarm bell of being a toxic person or friend begins to ring when the signs mentioned above are a regular or dominant feature in your friendship with such persons, If that is the case, then you need to flee!