In an interview with the News Telegraph on the 4th of February 2023, singer, Korede Bello, has revealed why he returned to school for a degree in Mass Communication. The
former Mavin all-star has been experiencing a lull in his Musical career as opposed to his colleagues in the team. His choice however doesn't stem from abandoning music.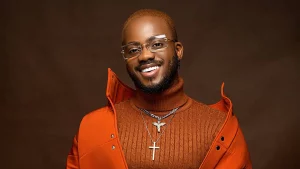 According to the singer, his choice of Mass Communication as a course of study is in line with his music career. He discloses in his words, 
I love education, not so much traditional education, but I love to learn how the world works and how the human mind operates. So getting a degree in Mass Communication seemed congruent with my profession. 

Writing a headline is similar to writing a chorus.

They both have to be catchy and evoke some emotional reaction. Music and news are both languages of emotional connection. So, it is a good thing to be educated on your passion. I have observed that you can be the most famous or richest person on earth and still be unhappy or unsatisfied on the inside,".
Nevertheless, Korede Bello has also revealed his intention to get back into music after what seemed like a long-term battle of the mind. He says; 
…the outside world may think I disappeared, but in my inside world, it is the worries and fears that have disappeared.

Take care of  your mind and your mind will take care of you. Expect a new music, from a new state of mind.
You can see more on this here. However, whichever path the singer deems fit for himself, we simply wish him the best of luck in every one of his endeavours. Meanwhile, Ruger is about to release a new album. Check here for more on this.