How to make your mascara last
Finding the right product
Mascara Tips
Most ladies don't even think twice about mascara because, for them, it's a necessity they've got to have every day. This isn't a surprise because mascara makes the eyes look brighter and even bigger. Also, mascara can make your eyelashes look longer and thicker. Who doesn't want that? The trick is to start by getting the right product.

There's a lot out there when it comes to makeup and mascara is no exception. There are so many attractive-looking mascaras out there; many of them come with a lot of promise but the results end up disappointing. Also, you need to know how to apply mascara properly.
So how do you avoid those mascaras that deliver nothing but smudges, flakes and runny lashes? Here's some guidance that you should find helpful:
Black is the best and safest
If you don't know what to do, go for black mascara but beyond that, black is the best mascara shade for brightening and opening the eye up. Also, if you want fuller lashes, go for black.
Ladies with lighter coloured lashes like blonde can wear a brown mascara for a natural colour but black is a colour that you can hardly go wrong with.
Curl your lashes
When applying your mascara, curl your lashes first. You do this by starting your application from the root and moving through the lashes to the tips. Do this in two to three coats to make it bolder.
No Pumping
Don't pump your mascara wand into the tube; it will push in air and make your mascara dry out faster.
Buy Fresh Mascara product
Make sure you buy mascara that are closer to their production date than those that are closer to expiration. This will help your product last longer.
Go for the Promise of Big
Choose volumizing mascara because they will give you longer and fuller lashes. This will make you eye pop and look bigger.
Buy Quality Mascara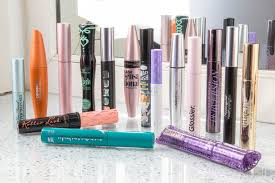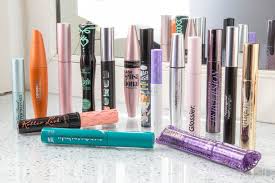 If you want a mascara that will actually deliver on (most) of the promises it makes, then you've got to buy quality products. Apart from that, it will last longer and be less prone to smudging and running.
There's a reason why some products are cheap and others are pricey; learn to invest in quality if you want great results.
Learn To Let Go
You should avoid wearing mascara that is dry, clumpy or flaky. Once you notice this with your mascara, throw it away.
Also, pay attention to any brands that get dry too fast and try to avoid them. It's a trusted brand then maybe you need to complain at the store or buy somewhere else.
Don't Ever Share
Don't share your mascara with anyone: never! it's unhygienic and it can lead to infections. Don't let a silly mistake land you at the hospital.