Simple tips for the best pantsuit look
Wear your pantsuits in the most fashionable way
How to wear pantsuits
Pantsuits are one way that a lady can give herself a strong yet feminine corporate look. Apart from the work place, we see celebs pulling off the pantsuit look in a chic and glamorous way even on the red carpet. This shows that you can choose a pantsuit even for that evening or formal event as long as you do it right.

To pull off that pantsuit like a stylish fashionista, all you need is to know what to do.
7 Simple Tips For Wearing Pantsuits
Choose Something Lively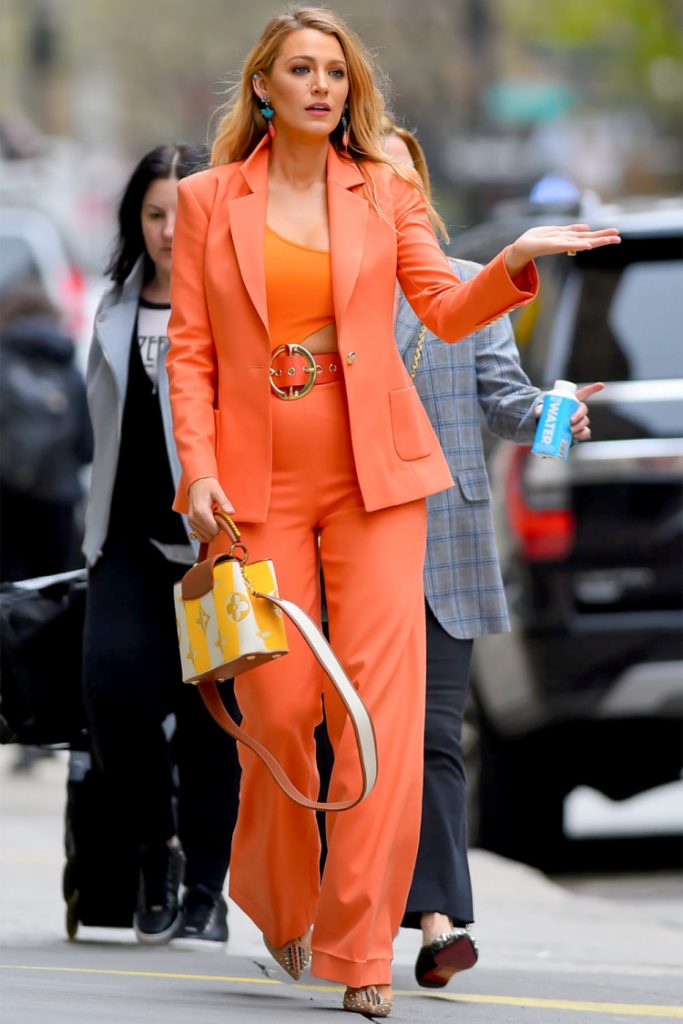 Change up your pantsuit look by going for something less severe. Let go of the buttoned up suits with serious cuts and go for something more relaxed. You can still wear a pantsuit with a casual feel to work and still look professional
Make sure it's fitted and polished but you can go for trousers that are longer and flowing.
Add a Pop of Colour
One thing that can make a pantsuit pop is adding a bright and bold colour. You can add this pop of colour with the camisole or blouse you wear under your blazer.
You can also do some colour blocking by pairing a colourful blazer with black or neutral trousers or you can bring in colour through your pants. You can wear some colour in your pantsuit and still look professional.
Go Beyond Black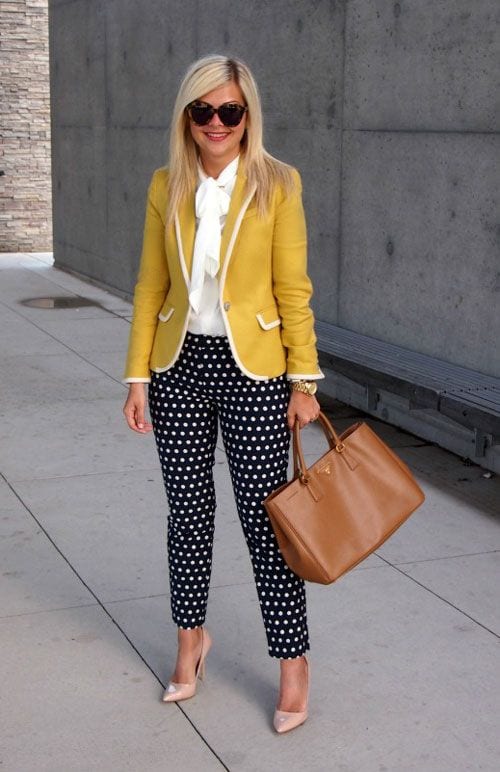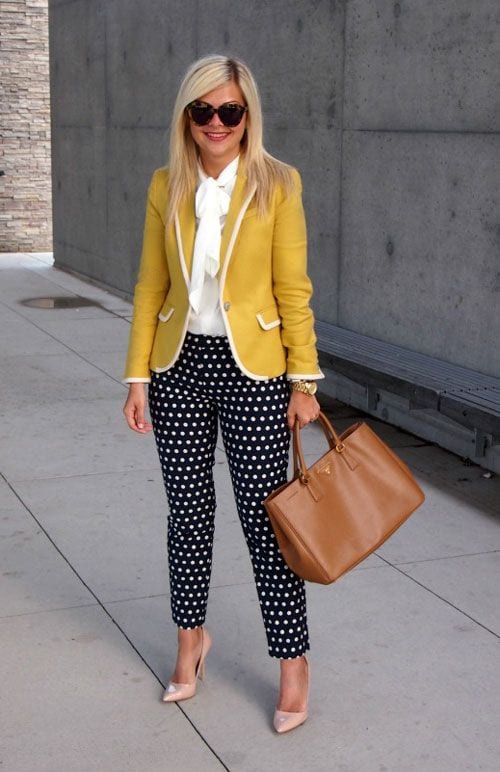 Black is a great colour but you can also look good in pantsuits that are not black. One of the reasons why ladies stick to black is that it is a safe colour that you can always look good in. Apart from this, it is a good base when trying to inject some colour into your look. However, there are other colours that serve that purpose well.
Take a break from boring black by investing in pantsuits that come in colours like navy, brown, grey or plum. These are still cool and sophisticated colours.
Mix and Match
Apart from mixing and matching colours to make your pantsuit look pop, you can also play with texture. Enlarge your options by matching up different textures to create a more extravagant look and dazzle with your pantsuits.
For example, you could try pairing textures like tweed or wool with silk or satin. You can mix a tweed blazer with a silk camisole or blouse. Or a wool blazer with a pair of cotton pants. Incorporating texture can give your look a depth that makes it more interesting.
Wear With Heels
To tone down on the boyish vibe that come with pantsuits and add right dose of feminine suave, then pair it with heels.
You have quite a variety to choose from like pumps, stilettos or even high-heeled ankle boots. Pairing your pantsuits with heels will give you a slimmer outline and a chic air of sophistication. You are sure to turn heads.
Add Some Glitter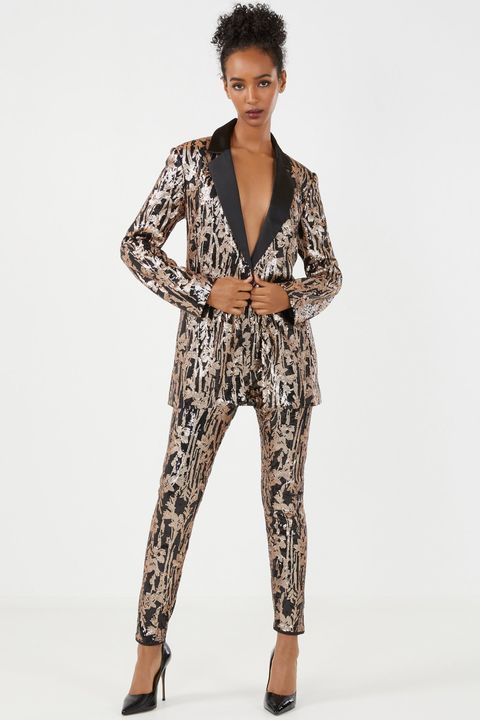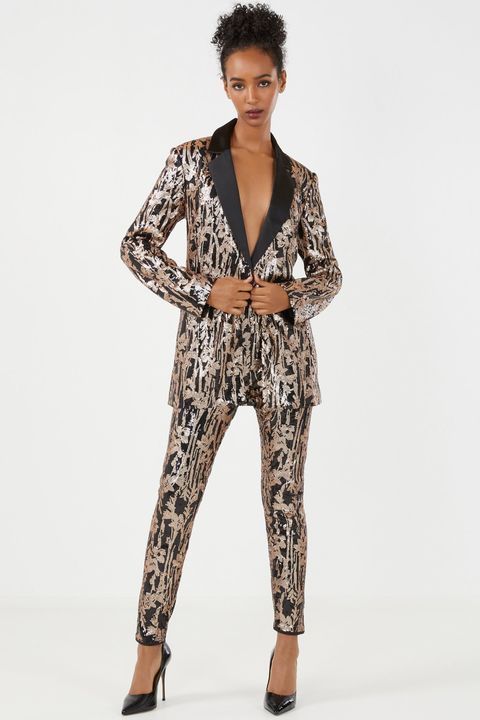 Add a touch of sparkle to your pantsuit. You could wear a blouse or camisole with sparkly embellishments like sequins. You can even go for a blazer with some glitter on the lapel or pockets; just make sure it's not too much.
Some glitter in your pantsuit outfit gives you a more feminine or attractive look.
Keep it Contemporary
To get the best out of your pantsuits, it's better to keep your purchases to outfits with modern cuts. This will help you stay fresh and fashionable.
Some of the latest introductions are cropped trousers, large lapels among others. Keep it fresh with your pantsuits to look good. If you're looking to do a vintage or retro look, you probably shouldn't do it with pantsuits.