The nine-month-long ASUU strike has really taken its toll on students, sapping the life and energy out of them, seeing that they are unable to do what they are supposed to be doing and their precious time has been wasted. As depressing as it might be, the good news is students can take advantage of situations like this. It might seem like wasted time but they can turn it around; learn a skill or find their passions. This can be life-changing, and making extra cash could be an added advantage. Not to mention the opportunity to gather experience in various fields. The benefits are numerous. In this article, we'll be discuss 10 crafts a student can learn in three months
BAKING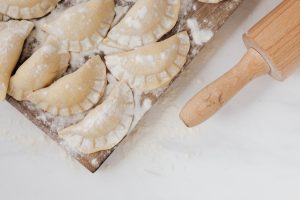 The demand for food and tasty pastries would never dwindle. What better way to make use of this opportunity than to learn how to make cakes and snacks that are in so much demand? After learning, you can start up your business with family and friends as your first customers.
HAIRDRESSING
This craft is not even gender-specific for those who still hold that notion. Guys are doing well in the hair-making profession; therefore, anyone who has time to spare to learn a craft should definitely consider hairdressing.
NAIL ART
This has grown to be quite popular too and it is very lucrative. You'd be surprised at how much you can make from just working on a pair of nails.
CROTCHET/EMBROIDERY
Students need very little money to launch their own embroidery or crocheting business. Crocheting and embroidery supplies are fairly affordable. You can learn how to do this skill from embroidery training facilities, internet guides, or YouTube videos.
PHOTOGRAPHY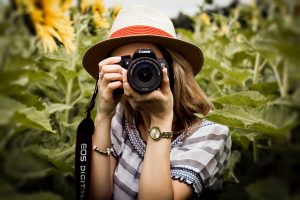 It will take around three to six months to learn photography through studio or online courses. After that, the aspiring photographer can buy photography supplies like a digital camera. With the use of the camera and photo-editing software on his or her smartphone, the photographer can also begin taking images. With more practice, investment in more equipment and self-development, you will become a professional.
LEATHERWORK
This is just simply the use of leather to create bags, shoes and other clothing accessories.
PHONE REPAIR
Phones are incredibly valuable and useful. Therefore, phone repairers are needed to save the day when phones develop a defect. Phone repairs can be a highly legitimate source of revenue because most people can't function without their phones. This is definitely something training in. you can continue using it to earn money when school resumes.
SEWING/FASHION DESIGN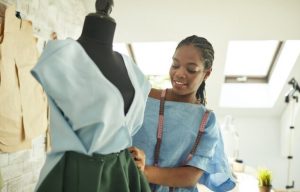 Knowing how to sew and make clothes is a wonderful skill. Not only can you create great things for yourself and others, but you can also fix things! Although you can sew by hand if you want, a sewing machine is necessary to manufacture the majority of items. This craft is a big money maker if you choose to sell it as a business.
SOAP MAKING
The majority of soaps produced nowadays are created in factories using manufacturing lines. Even though they are widely accessible, handcrafted soaps are preferable for a variety of reasons.
WOODWORKS
Woodworking is a vast craft that includes other specialties like carpentry and uses tools to turn plain wood into useful objects. Excellent examples of woodworking or wood projects are not difficult to find. Simply take a look around. Everything is constructed of woodworking, including the kitchen cabinets, PC table, and closet in the room. To learn something useful in three or six months, you could just choose to focus on a single item first, say making fancy stools or classroom chairs.
The thing about all these crafts is that once you acquire the skill, they remain useful and marketable for life. It may even be a boost for your CV when you start job hunting after school and enter the job market. You just might wake up one day grateful for the ASUU strike. Who knows?