You're looking for an easy breakfast recipe that's also healthy and satisfying, right? Well, look no further than this plantain frittata. It's a great way to use up any leftover plantains you might have, and it's so easy to make that you can have it on the table in less than 30 minutes. This frittata is packed with protein and healthy fats, making it the perfect way to start your day. Plus, it's gluten-free and dairy-free, so it's perfect for those with food allergies or dietary restrictions. If you're looking for a quick and easy breakfast that's also good for you, this is the recipe for you!
WHAT DO I NEED
– Ripe plantain
– Eggs (enough to be able to cover the plantain on the pan. We'd recommend anything from 5 eggs)
– Oil (regular groundnut oil is fine)
– Salt
– Pepper
– Shredded cheese (optional).
WHAT NEXT?
If you are using an oven

Start by preheating your oven to 350 degrees Fahrenheit.
In a large mixing bowl, whisk together the eggs, milk, and salt.
Peel and chop the plantains and add them to the bowl. Stir well to combine.
Pour the mixture into a greased 9×13 inch baking dish and bake for 25-30 minutes, or until golden brown and set.
If you are using a frying pan
Once you have all of your ingredients, heat the olive oil in a large frying pan over medium heat. Add the plantains to the pan and cook for about 5 minutes per side, or until they are golden brown and tender.
In a separate bowl, whisk together the eggs and salt. Pour the eggs over the plantains in the pan and sprinkle with cheese. Cook for another 5-7 minutes, or until the eggs are firm and the cheese is melted.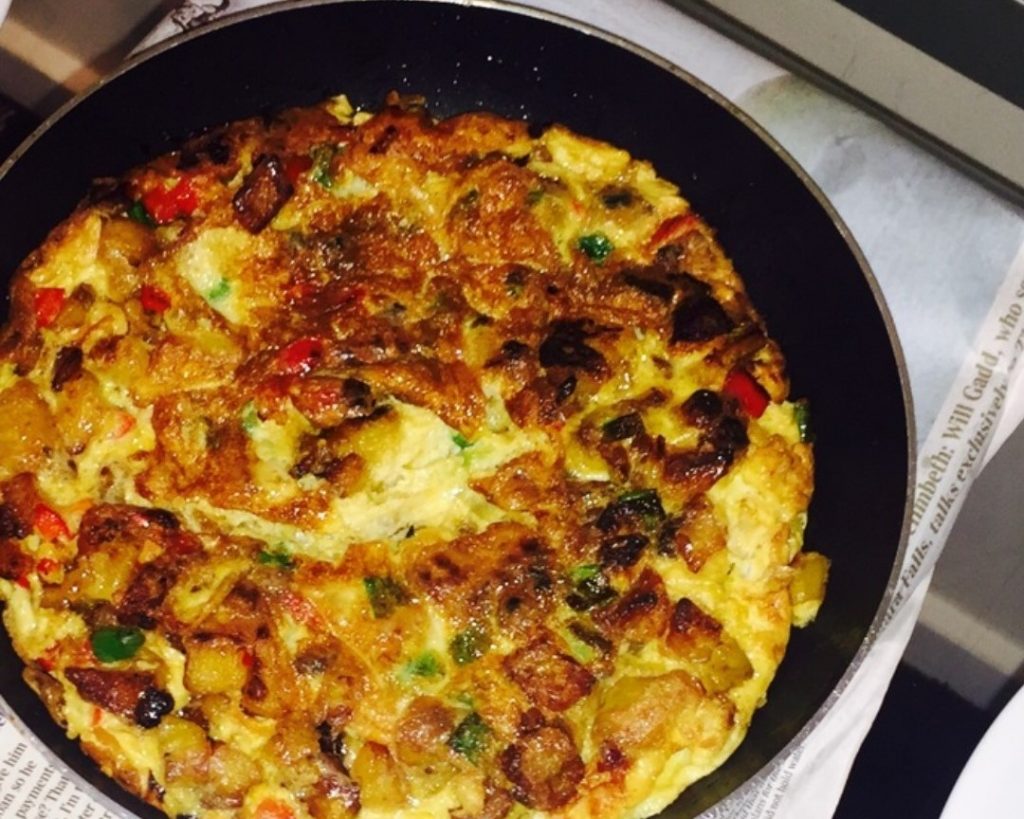 The best way to store a plantain frittata is in the fridge. You can either eat it cold or reheat it in the oven. If you're going to eat it cold, I'd recommend slicing it into thin strips so it's easier to eat.
But if you're going to reheat it, I'd recommend putting it in a baking dish and baking it at 350 degrees for about 15 minutes. This will give it that nice, crispy texture that everyone loves.